KRAV MAGA COMBAT CONCEPTS INTERNATIONAL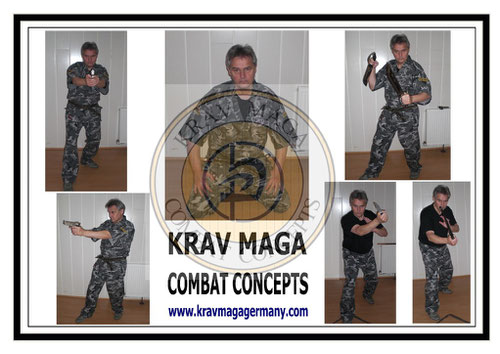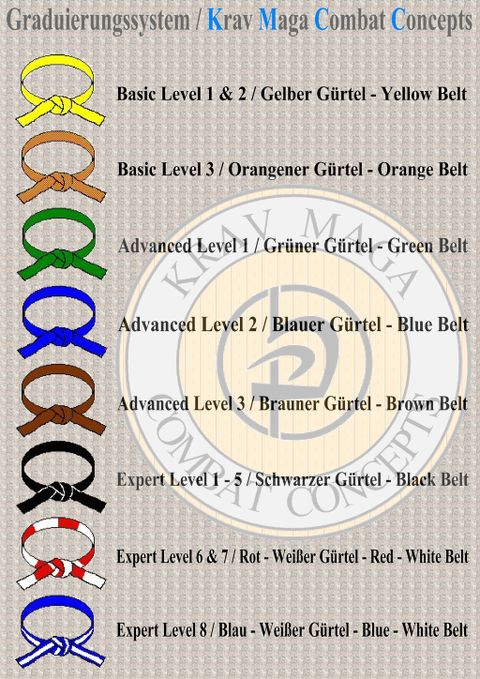 Krav Maga Combat Concepts ist weltweit bei folgenden Organisationen und Verbänden anerkannt und registiert:
Krav Maga Combat Concepts is registrated and recognized by the following Associations:

WOMA Headmaster & Sokeship Union / Saudi Arabien

US International Grandmasters Sokeship Union / USA

Assembly of Sokeships, Headmaster & Founders / USA

World Sokeship - Headmaster & Grandmaster Alliance / Germany


Division of Soke International Holdings INC. / USA

Council of Higher Martial Arts Science Education INC. / USA

World Black Belt Club Council / USA

Martial Arts Health & Fitness Association / Germany

Security Protection Service Academy / Germany


Confederacao Panamericana / COPAN / Brasilien

Organization Ronin Ryu Equador

International Martial Arts Association / Iran

Martial Arts Police Methods / Peru

United Sokeship Alliance International / USA

Familia EBS Kenpo Internacional / Venezuela

S.E.R.C.R.U. Internacional Defensa Personal y Combate Real / Mexico

International Combat Martial Arts Founders Union / Lettland


JOB Defense System / Costa Rica

Hort Fighting Systems / Russia


Scorpio Combat System / Paraguay

International Bujutsu Society Kokusai Bujutsu Kessha / Schweiz

International Association Europa Budo 2000 / Italien
Hort Fighting Systems / Russland
International Combat Martial Arts Unions Association / Lettland
Combat Warrior Martial Arts Association / USA
Independent Martial Arts & Self-Defense Society / Russland
International Combat Krav Maga Union / Lettland
Federation krav Survival and related disciplines / Frankreich
Croatian Military Close Combat - Sinanju Shin Do / Kroatien
Gurkha Action Martial Art Federation / Nepal
Armenien Association of Counter Terror and Protection "Kamando"
Fuerza Elite Vip Security Israeli Academia Guatemala
Instituto International De Artes Marciais Chinesas E Esportes, I.A.M.C.E. / Japan
Instituto Brasileiro de Artes Marciais Chinesas - IBAMC / Brasilien
Inzana Martial Arts Academy - I.M.A.A. / Germany
Cain Family Martial Science / USA
Federacao Pernambucana de Kick-Boxing e Full Contact Traditional
Radical Martial Sciences Research Network / Equador
Grupo de Accion Tactica Especializada / Brasilien

World International Combat Martial Arts Society / Nepal

Nepal Military Khuruki Martial Arts / Nepal
Asian Grandmaster Association / Nepal
Guerilla Krav Maga Association / USA
Hunt Survival Krav Maga Association / USA
International Kapap Krav Maga Association / Paraguay
International All Style Budo Federation / Germany
Tactical Combat Systems International ( TCS ) / Ukraine
International Training Polytechnic / Senegal
International Fellowship of Martial Artists / USA
Warriors & Martial Artists Academy Worldwide / Poland
Global Bodyguard Association / Poland
Budo Center Slovenia
Cobra Krav Maga Worldwide Group

Sambo Club Berane / Montenegro

World Budo Federation / Türkei

Association of Counter Terrorist and Protection / Bulgarien

Academy Brazil - Krav Maga - Kapap - Haganah

Military Police and Security Systems Int. Society / Equador

Italien Street Kombat Academy

Cobra Krav Maga Worldwide Group / Poland

Associacao de Artes Marciais / Brazil

World Interstyle Sport Kombat organization / Italy
International Self Defense Association / Poland
International Martil Arts Association / Poland
Close Combat & Self-Defense International Assoziation / Azerbaijan
Registrierungs - Urkunden / Registration - Certificates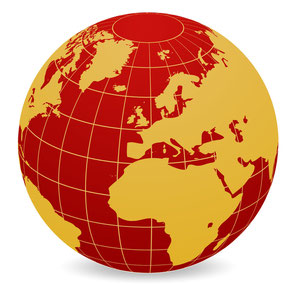 Beim Krav Maga Combat Concepts handelt es sich um eine Weiterentwicklung des klassischen Krav Magas. Es wurden wirkungsvolle Techniken und Prinzipien aus verschieden anderen Systemen wie Ving Tsun Kung Fu, Close Combat Quarter, Knife Combat u.a. integriert. Hierbei wurde besonderer Wert auf Effektivität im Nahkampfbereich gelegt. Das KMCC ist ein komplettes System nach dem Motto: " So viel Technik wie nötig - so wenig Technik wie möglich ". Neben den klassischen Verteidigungstechniken werden auch spezielle Übungen zur Sensibiliesierung der Arme trainiert, damit der Ausübende schnell und ohne nachdenken zu müssen auf etwaige Angriffe intuitiv reagieren kann. Hierbei werden neue Reflexe entwickelt mit denen sich der Schüler auch in schwierigen Situationen schnell und sicher verteidigen kann.
Urkunden der Mitglieder / Certificates of Members

                    Mitglieder Deutschland / Members Germany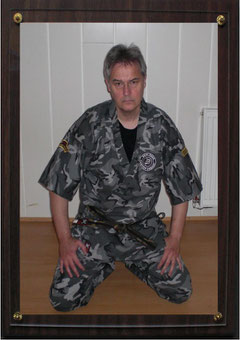 Günther Benjamins 8. Dan KMCC / Founder
Headinstructor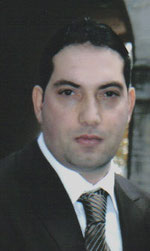 Michael Inzana  6. Dan KMCC / Advanced
         Instructor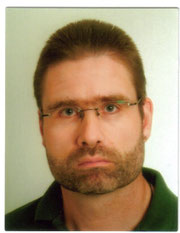 Torsten Grothe 2. Dan KMCC / Instructor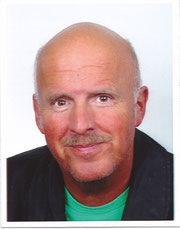 Reinhard Jellinghaus 2. Dan KMCC / Instructor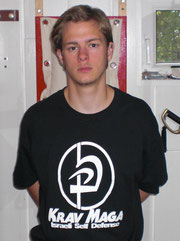 Marc Benjamins 2. Dan KMCC / Instructor
                                                    Matthias Griggel 2. Dan KMCC / Instructor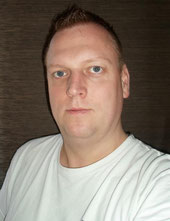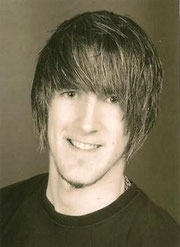 Tobias Hagena 2. Dan KMCC

Basic Instructor KMCC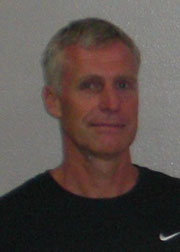 Klaus Grotelüschen 2. Dan KMCC
Basic Instructor KMCC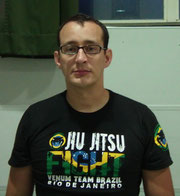 Frank Klemmer 1. Dan KMCC / Instructor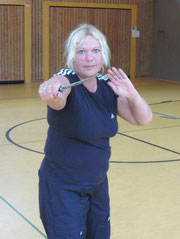 Ilona Korte 1. Dan KMCC / Instructor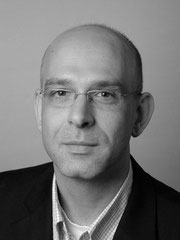 Matthias Ruh 1. Dan KMCC / Instructor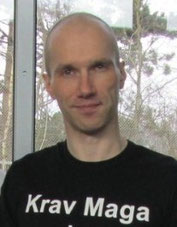 Stefan Wahle 1. Dan KMCC / Instructor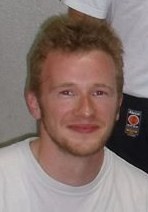 Nikolai Beiers 1. Dan KMCC / Instructor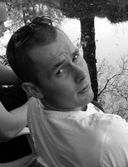 Keno Ringering / KMCC Basic Instructor

                Mitglieder Italien / Members Italy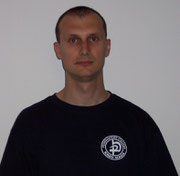 Alberto Merlo 6. Dan KMCC / Instructor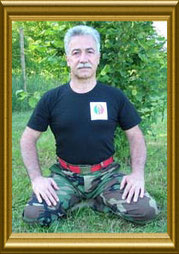 Guiseppe Di Garbo 5. Dan KMCC / Instructor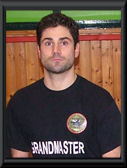 Denis Di Garbo 4. Dan KMCC / Instructor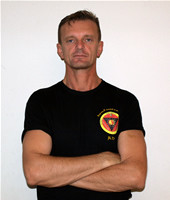 Riccardo Guidolin 2. Dan KMCC / Instructor

             Mitglieder Frankreich / Members France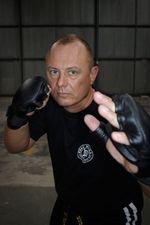 Patrice Elophe 8. Dan KMCC /
      Chief Instructor France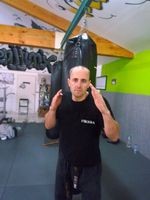 Philippe Briand 6. Dan KMCC / Instructor

          Mitglieder Russland / Members Russia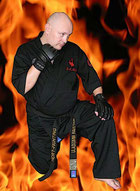 Uladzimir v. Pavetkin 5. Dan KMCC

          Mitglieder Ukraine / Members Ukraine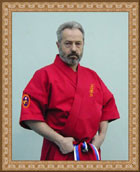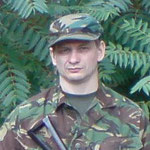 Borys Bidichev 3. Dan KMCC / Instructor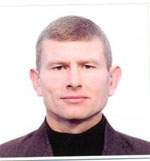 Alexander Maksomtsov / Technical Advisor

        Mitglieder Polen / Members Poland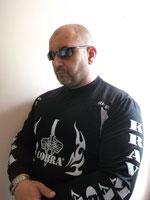 Dariusz Gurgul 6. Dan KMCC / Expert / Master Instructor
Technical Advisor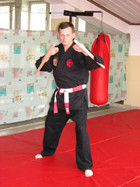 Pawel Handzlik 3. Dan KMCC / Instructor

         Mitglieder Kroatien / Members Croatia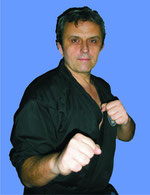 Boris Krivokapic / KMCC Instructor

         Mitglieder Schweiz / Members Switzerland
    Stephan U. Breu / KMCC Instructor

   Mitglieder Lettland / Members Latvia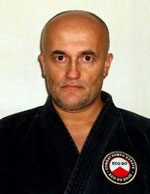 Dr. Mihails Pupinsh / KMCC Instructor

      Mitglieder Österreich / Members Austria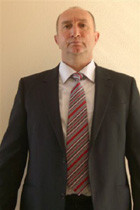 Dikan Milosavljevic / KMCC Instructor

          Mitglieder Lettland / Members Lithuania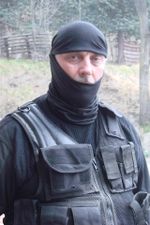 Vladimiras Lisicynas 6. Dan KMCC / Advanced Instructor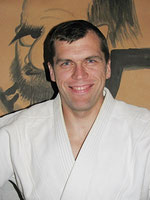 Egidijus Stankevicius 1. Dan MKCC / Instructor

        Mitglieder Spanien / Members Spain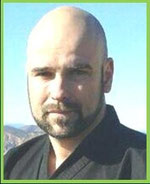 Victor Moreno Sanchez 6. Dan KMCC / Instructor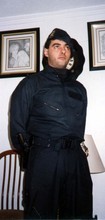 Luis Miguel Gonzales Sanchez 3. Dan KMCC 
           Instructor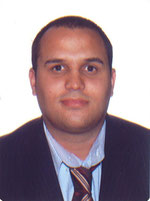 Jose Antonio Medina Medina 2. Dan KMCC
Instructor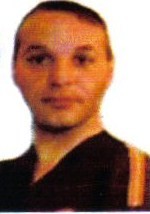 Gustavo Alvarez 2. Dan KMCC
Instructor

         Mitglieder Portugal / Members Portugal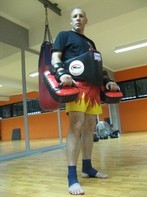 Luis Fernando Moreira 2. Dan KMCC / Instructor
                                           Elisiario Costa 2. Dan KMCC / Instructor

       Mitglieder in Kroatien / Members in Croatia

           Goran Dudas 5. Dan KMCC / Instructor

           Ana D. Zuzic 5. Dan KMCC / Instructor

         Mitglieder Griechenland / Members Greece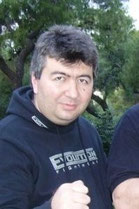 John Lemodetis / KMCC Instructor

        Mitglieder Zypern / Members Cyprus
        Michalis Polydorou / 3. Dan KMCC / Instructor

        Mitglieder Armenien / Members Armenia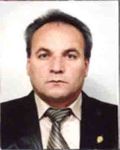 Dr. Taron Abrahamyan 5. Dan KMCC / Instructor

        Mitglieder Türkei / Members Turkey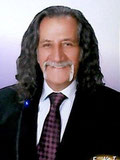 Mitglieder Bulgarien / Members Bulgaria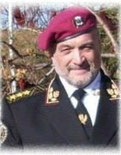 Georgiev Bojadjiev
       5. Dan KMCC / Advanced Instructor

        Mitglieder Slovenien / Members Slovenia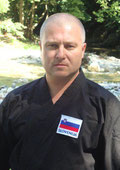 Peter Cosin 3. Dan KMCC / Instructor

       Mitglieder Israel / Members Israel
        Dr. David Drepak / KMCC Instructor

       Mitglieder Montenegro / Members Montenegro

            Zarko Jankovic / KMCC Instructor

   Mitglieder Azerbaijan / Members Azerbaijan


         Vidadi Hajiyev

         5. Dan KMCC / Advanced Instructor


       Mitglieder USA / Members USA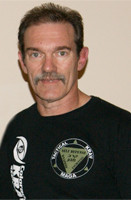 Robert Koski / 5. Dan KMCC / Senior Instructor

      Jason Hunt / 5. Dan KMCC / Instructor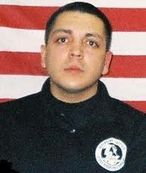 Vernan Fargas / Technical Director / Instructor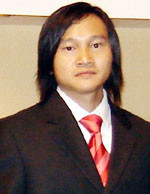 Quoc L. Tran / 4. Dan KMCC / Instructor

              Frank R. Fuller / 2. Dan KMCC / Instructor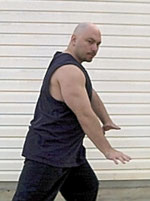 James Eddings / 3. Dan KMCC / Instructor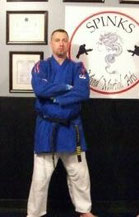 Lawrence Spinks / KMCC Instructor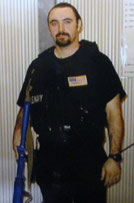 Kevin Cain / KMCC Instructor

  Mitglieder Argentinien / Members Argentina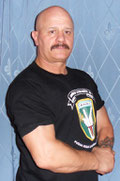 Antonio Sastre 5. Dan KMCC / Instructor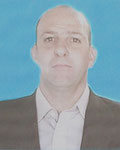 Daniel Omar Zalayeta 3. Dan KMCC / Instructor

      Nestor Barnabe Gomez 2. Dan KMCC / Instructor

     Gustavo Adolfo Redi 1. Dan KMCC / Instructor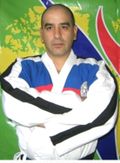 Arturo Alejandro Ramirez 1. Dan KMCC / Instructor

     Silvano Beron 1 Dan KMCC / Instructor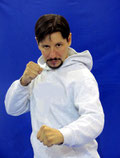 Pablo Fernando Torrengo 1. Dan KMCC / Instructor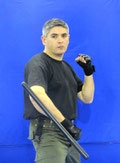 Julio Miguel Ledesma 1. Dan KMCC / Instructor

      Adrian Marcelo Badin KMCC Instructor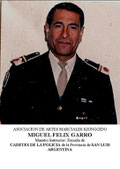 Felix Garro / KMCC Instructor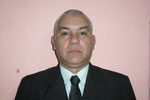 Luis Alberto Leiva / KMCC Instructor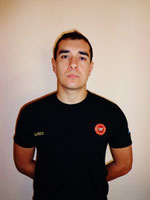 Diego Sebastian Zarza 1. Dan KMCC / Instructor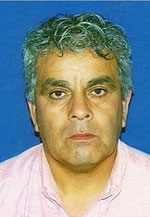 Juan De Dios Riveros 1. Dan KMCC / Instructor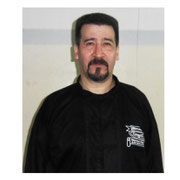 Carlos Samuel Salinas 1, Dan KMCC / Instructor

    Mitglieder Brasilien / Members Brazil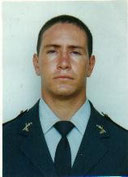 Dayverson Wagner / KMCC Instructor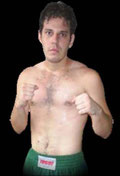 Marcelo Bareirra / KMCC Instructor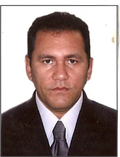 Adeildo Ferreira Da Silva / KMCC Instructor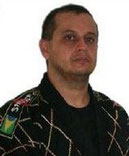 Athagil Ferreira Filho 2. Dan / KMCC Instructor

        Mitglieder Mexiko / Members Mexico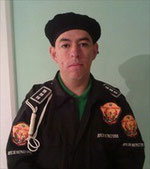 Jose Antonio Hernandez 3. Dan KMCC / Instructor
Jose Luis Hernandez Hernandez / Basic Instructor

     Mitglieder Paraguay / Members Paraguay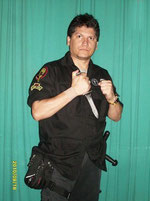 Cesar Gomez 2. Dan KMCC / Instructor

   Mitglieder Peru / Members Peru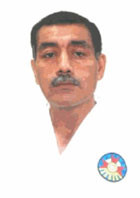 Victor Walter Huapaya Quispe 6. Dan KMCC / Instructor

    Mitglieder Venezuela / Members Venezuela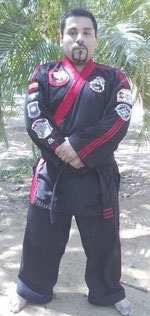 Efrain Briceno Sanchez / KMCC Instructor

    Mitglieder Equador / Members Equador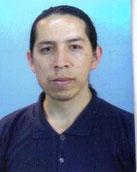 Jorge Troya 3. Dan KMCC / Instructor

      Mitglieder Costa Rica / Members Costa Rica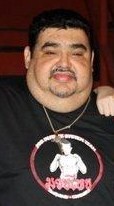 Jaime Ortiz 5. Dan KMCC / Instructor

      Mitglieder Panama / Members Panama
Manuel Alba Brennan / KMCC Instructor

       Mitglieder Kolumbien / Members Colombia
                                           Luis Arturo Soler / KMCC Instructor

          Mitglieder Chile / Members Chile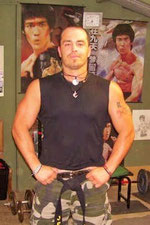 Italo Albornoz Guzman 4. Dan KMCC / Instructor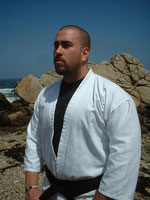 Mauricio Aninat 1. Dan KMCC / Instructor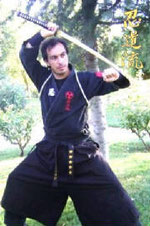 Juan Carlos Alarcon Vergara / KMCC Instructor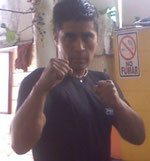 Emanuel Gutierrez / 1. Dan KMCC Instructor

    Mitglieder Uruguay / Members Uruguay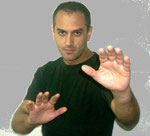 Carlos Silva 1. Dan KMCC / Instructor

       Leonardo Panzardo 3. Dan KMCC / Advanced Instructor

    Mitglieder Guatemala / Members Guatemala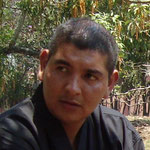 Miguel Angel Hurtado 4. Dan KMCC / Instructor

       Mitglieder Südafrika / Members South Africa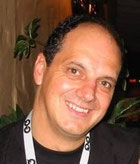 Lenord Le Hanie 5. Dan KMCC / Instructor

       Mitglieder Saudi Arabien / Members Saudi Arabia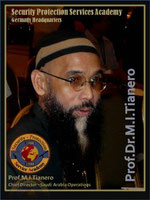 Prof. Dr. M.I. Tianero 6. Dan KMCC / Instructor

                 Mitglieder Singapore / Members Singapore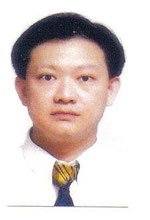 Lim Beng Kit 5. Dan KMCC / Instructor

                        Mitglieder Nepal / Members Nepal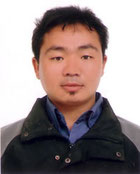 Som Bdr Rai 3. Dan KMCC / Instructor

             Mitglieder Japan / Members Japan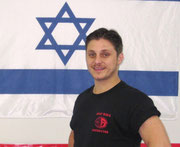 Avi Mazalto / KMCC Instructor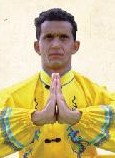 Raimundo G. Da Silva ( RayLamm )
               5. Dan KMCC / Instructor

            Mitglieder Phillipinen / Members Phillipines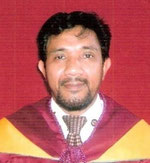 Prof. Morad Sabdullah Umpa
     KMCC Instructor

               Mitglieder Iran / Members Iran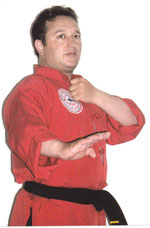 Mehdi Namazi
    KMCC Instructor

          Mitglieder Indien / Members India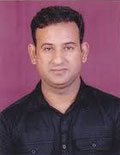 Sunil Kumar
          4. Dan KMCC / Instructor

          Prof. Dr. Jagdish Singh
          3. Dan KMCC / Instructor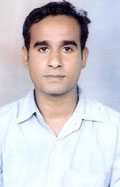 Shekhar Rana
         3. Dan KMCC / Instructor

          Ramakaran Jat
          1. Dan KMCC / Instructor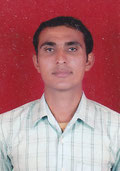 Rameshwar Prasad Samota
        1. Dan KMCC / Instructor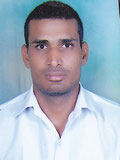 Dhanna Lal Jat
         1. Dan KMCC / Instructor

        Chandrabhan Devanda
        1. Dan KMCC / Instructor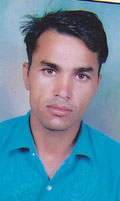 Banwari Lal Jat
       1. Dan KMCC / Instructor
Banwari Lal Ghoslya
1. Dan KMCC  / Instructor
Panchuram Natwaria
1. Dan KMCC / Instructor
Shrawan Kumar
1. Dan KMCC / Instructor
Arjun Lal Choudhary
1. Dan KMCC / Instructor
Rahul Panwar
1. Dan KMCC / Instructor
Naveen Panwar
1. Dan KMCC / Instructor
Rajkumar Goura
1. Dan KMCC / Instructor
Anil Kumar Goura
1. Dan KMCC / Instructor

      Mitglieder Sri Lanka / Members Sri Lanka

     Mitglieder Malaysia / Members Malaysia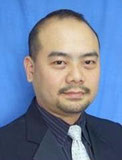 Mitglieder Indonesien / Members Indonesia

     Mitglieder Senegal / Members Senegal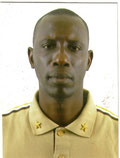 Mr. Kouyate Ousseynou
      1. Dan KMCC / Instructor

     Mitglieder Angola / Members Angola
    Ricardo Mata
    1. Dan KMCC / Instructor

  Mitglieder Algerien / Members Algeria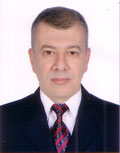 Noureddine Maamar

    KMCC / Instructor

 Mitglieder Vereinigte Arabische Emirate /
 Members United Arab Emirates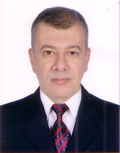 Noureddine Maamar

    KMCC / Instructor